Sieva
Skin care specially made for you
Case Study
/ Concept Design
According to the ads all skin care products produce miracles, which sounds too good to be true? Seiva is focussed on simplifying the process of picking the perfect skin care product from the shelf or the online store. The ideation and the concept building is done weeks using the design sprint process.
Focus Areas

Product Design
Brand Design

Touch Points

Mobile Application
Smart Mirror

Type
Problem Statements
Different people have different texture of the skin

The main objective was to make skin care information accessible to all genders, age, ethinicity personalised according to their skin

Transparency of the product usage and contents.

Preferences of buying natural products, and how to use the products in the most optimal way that derieves great results for you skin
$131

Skin care sales expected to be $131 billion in 2019

7/10

Millennial women research on beauty products before purchasing the beauty products.

73%

Millennial women seek out cleaner and all-natural products.
Building Solutions
Converting our problem statements into our value proposition,This brands help you pick a cosmetic based on your skin.
How might we achieve those values? Mapping ideas and actionables into a impact VS efforts, helps us plan our project milestones and we can focus on these actionables based on the effort it will take.
Lora Kraus
27 years | Marketing Consultant
Lora Kraus
Her entire day comprises of tons of meeting in same city or different cities. She's up to date with all market trends . Generally shes meeting new people and travelling for work.
Mattew Sanders
26 years | Mid Level Business Analyst
Mattew Sanders
He's been working with ABC company since 3 years and he handles his own small team. Lives alone in the city with couple of roommates. Dating since 6 months.
Personas
We need to understand the our users and their needs.
Lora says "
I keep looking for natural products and routines that can help me take care of my skin "
Mattew Says
"Guys generally never talk about skin care, occasionally when there's some issue, my girlfriend just points it out and gives me advice"
Story Boarding
As a consultant Lora has to meet number of people and be a part of various meetings

She has to look her best everyday, as she's meeting alot of people and shes representing her company and ideas

She comes numerous ads online, offline of cosmetic products and buys based on the basis of reviews

As a consultant Lora has to meet number of people and be a part of various meetings

She has to look her best everyday, as she's meeting alot of people and shes representing her company and ideas

She comes numerous ads online, offline of cosmetic products and buys based on the basis of reviews
Customer Journey
To understand the user's context and needs, it helps to establish the environment in which the tool in question might be used.
Wireframes
Bringing it
all together
01
The Perfect Match
After gender specification, next few steps help you decide your perfect skin tone for product & routine recommendation
02
Skin Sensor Tool
This tool scans the face, detect the irregularities in the face and gives you recommendation based on the scan.
03
Perfect Routines for you
The routines have a listing for products and how to use the products well , that would help your skin.
04
Choose Natural Products
The product listing will only come when you do the skin scan or the skin test, they are recommended to you. The ingredient list in the label is scanned and a natural parameter is calculated, also the no of times you can use the product is specified
05
Home Page
It contains of the no of products, routines current in use. Indicating the used product percentage to track when is your next purchase.
User Interviews
Ishita Malhi
28 | F | Cosmetic Buff
Most of the websites dump the information, so I spend hours searching for new products, brands which can be suited for my skin. This app can help me save time and find better natural products for skin care
Ashish Patil
28 | M | Daily Care
Guys have less options to pick from, all the cosmetic websites are catered towards women, the app look & feel is very neutral and welcoming for a guy, to use the product. I would use a routine maybe one or twice a week.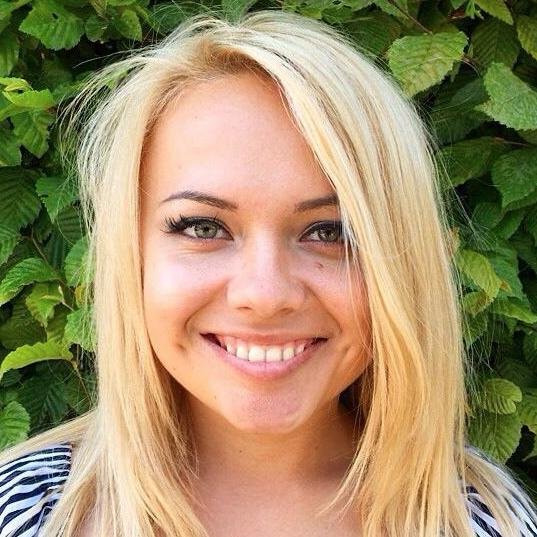 Rupali Gala
26 | F | Very Sensitive Skin
My skin has been very sensitive since I hit puberty, I do not pick up anything off the shelf before getting a recommendation for my dermatologist. But sometimes I do not know how to use them, a routine with those products would be great help!
Learning & Impact
Conducting Surveys
The surveys help me figure out the touchpoint of the product
1) Who uses skin care products ?
2) When do they use skin care products ?
3) Why will they use skin care products?
Taking Interviews
The insights and comments were like priceless gems, the feedbacks helped me understand what is required to make the experience more easy
Positives
Skin Sensor tool was appreciated

Gender neutral product recommendation was good

Routines based on the products and filters

The natural ingredient percentage makes me rethink of my purchase

The look and feel is neutral so promotes gender neutrality
Missed
Bottom Menu Navigation will help me navigate
Suggestions
App can include premimum features - Dermatologist Help

Before and after results could help me get motivated
Future developments
1) Integration with smart mirror interface.
2) Before & After results
Evaluation of product
The goal is to help the user to buy skin care products easily, saving time and very customised for their skin type

Use of the product would have a significant impact on their choice of skin care and daily routine would help them utilize 100% of products

Starting with the web screen, to the app later on the integration with mirror interface would make this daily care objective more fun
Case Study
It includes 70+ screens of sketch file, the invision prototype, 4 interviews, totally wrapped up into 5/6 weeks.
04

Interviews

78

Screens

05

Weeks
Scroll up